We use the most up-to-date technology to ensure the most optimal eye care possible. Here are some of the different types of tests and equipment you may experience on a visit to our practice.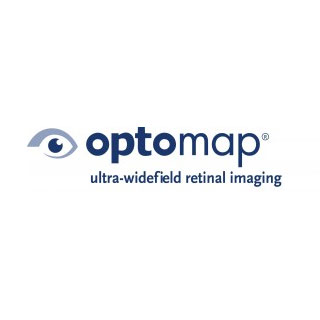 Optomap
The optomap® Retinal Exam produces an image that is as unique as you fingerprint and provides us with a wide view to look at the health of your retina. The scan will show us a healthy eye or detect disease.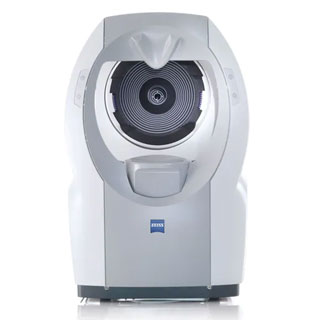 iProfiler Plus
Using an automated, computerized refracting system, we can determine the best prescription for you. This provides us with information about your spectacle prescription and the curvature of the cornea (front of the eye) which is needed for contact lens fittings. We can also measure focusing errors that may effect vision quality. Advanced vision-assessment system that combines topography, wavefront, autorefraction, keratometry, and pupillometry — allowing accurate and reliable analysis of corneal aberration.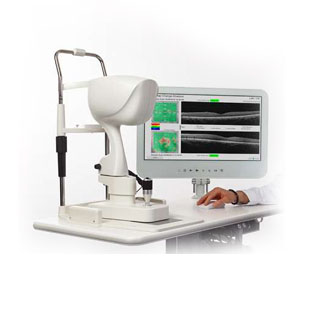 OCT
OCT technology generates high-resolution, cross-sectional and three-dimensional (3D) images of the retina, optic disc and anterior segment, to give you valuable information that aids in the diagnosis and management of a range of ocular diseases.
VISULENS® 500
This is used by optometrists and opticians to verify the correct prescription in a pair of eyeglasses and contact lenses, to orient and mark uncut lenses, and to properly mount lenses on eyeglass frames.
VISUSCREEN 100/500
Using a digital computerized refracting system, we can determine the best prescription for you.
With i.Scription lenses from ZEISS you can enjoy a new quality of vision, including: clearer contrast, enhanced colour correction and improved vision at night and in low-light conditions. i.Scription® Technology is made possible with the customised analytical data collected by the i.ProfilerPLUS.
We use the latest technology from ZEISS – Visufit 1000 – to measure all of our patients digitally, quickly and with far more accuracy than using a felt tip pen. The ZEISS VISUFIT 1000 creates a 180-degree view of your face and the frames using nine cameras and 45 million points of reference